Artiem Madrid Hotel and Daylight Studios reach a collaboration agreement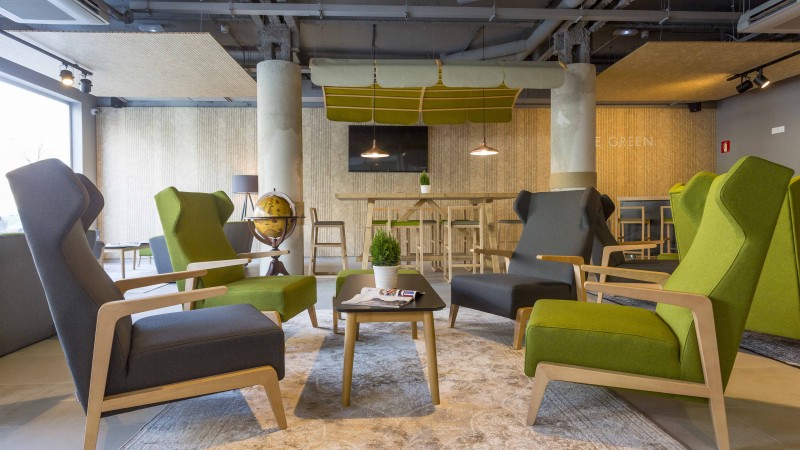 Artiem Madrid Hotel and Daylight Studios have reached a collaboration agreement by which our clients will benefit from significant discounts and preferential terms such us free parking or early check-in when booking accommodation in the venue that the hotel chain has in Madrid, located just a short five-minute walk from our studios. Also, since our goal with this initiative is to help you organize and manage your production with efficient and attentive support we will also drop-off and pick-up your equipment to and from the hotel.
Due to its proximity with our studios, the agreement with Artiem Madrid Hotel (C/Juan Pérez Zúñiga, 20,28027, Madrid), one of the four establishments that the company has in Spain, our clients will be allowed to concentrate on their projects withouth having to worry about staff and/or equipment transportation, traffic jams, etc, enjoying the hotel's modern facilities, whose design stands out and belongs to Artiem's Fresh People philosophy: to provide maximum confort to its guests.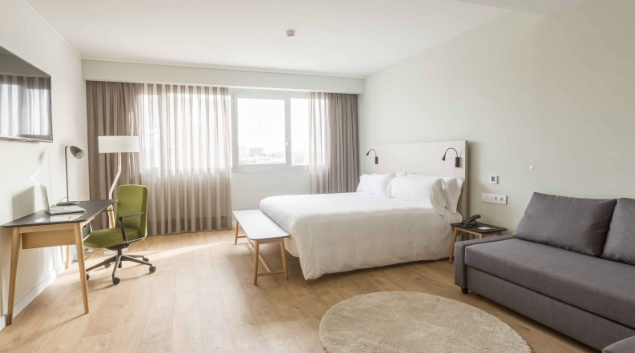 For that purpose, the hotel is divided in zones such as the Slow Lounge, an open area with plenty of natural light, a cozy breakfast area that's ideal for informal working and an opportunity to network too, or The Green, a lounge and snack zone with free beverages and food 24 hours a day, so you can have a healthy and revitalizing snack between hours and the chance to bring it with you to your room so you can work with the hotel's 300 MB WIFI download connection. You can even have an informal supper or a drink with your team members if you arrive late after an exhausting but productive journey.
And if you need to decompress and relax exercising, the hotels offers a training plan designed by Personal Running that gives you the option to have a personal trainer service by reservation or train in the well-equipped Cardio Gym. Last but not least, the rooms have enough space to stretch and comfortably use the original package Gym in a Bag.
Artiem Madrid is located just 7 kilometres from the airport, very close to the IFEMA exhibition centre, a stone's throw from the main business areas of Madrid and only 17 minutes from the city centre.
Contact us now and ask about this offer here:
Phone: +34 91 377 44 30