Penélope Cruz, doble portada del Vogue España de abril, por Luigi and Iango y Peter Lindbergh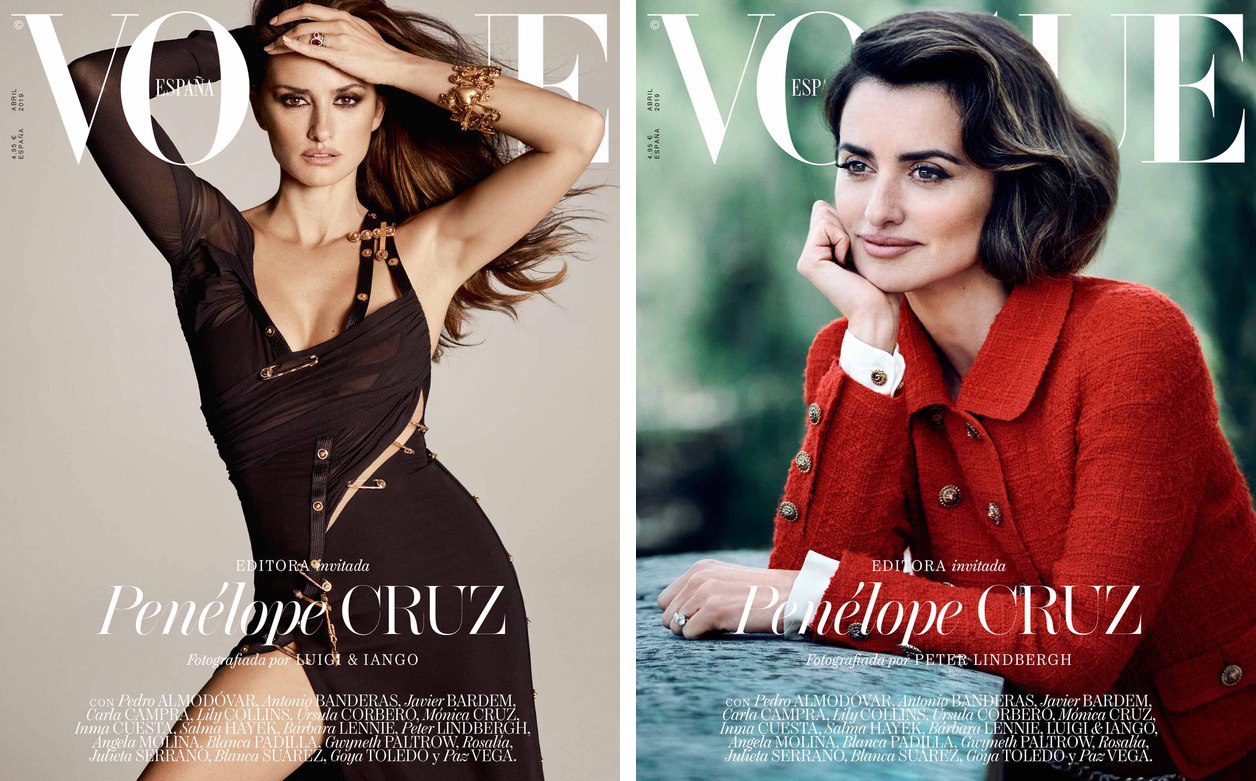 Penélope Cruz, el personaje que más portadas de Vogue España ha protagonizado en la historia de la publicación, ocupa de nuevo este espacio en el mes de abril y de forma especial: a través de dos portadas. La actriz, que además ocupa el papel de editora para este número, homenajea en ellas a dos grandes figuras de la moda internacional: por un lado a Versace en una portada firmada por el tándem Luigi and Iango, y por otro a Karl Lagerfeld, con Peter Lindbergh detrás de la cámara. Daylight Studios participó en ambas producciones con la aportación de su Estudio 1, equipo y asistencia técnica en el caso de la primera, y transporte, asistencia técnica y equipo para la segunda.
El tributo a Donatella Versace, a quien Cruz ha encarnado recientemente con motivo del estreno de la serie 'American Crime Story', un rol por el que fue nominada a los premios Emmy y Globos de Oro, está fotografiado por Luigi and Iango en nuestros estudios. En dicha portada, la actriz española más internacional se viste con un diseño icónico de Gianni Versace: el traje que Liz Hurley lanzó a la fama en 1994, recuperado por su hermana Donatella para la colección pde-fall 2019.
El homenaje a Lagerfeld está firmado por Peter Lindbergh, con quien Daylight Studios ha trabajado en numerosas ocasiones en el pasado, y tuvo lugar en Madrid, apenas unas horas antes de que se conociera la triste noticia del fallecimiento del diseñador alemán.
Lagerfeld fue quien eligió al prestigioso fotógrafo alemán para retratar a Cruz en un reportaje en el se exhiben algunos de los diseños más reconocibles de Lagerfeld para Chanel y otros pertenecientes a la colección de esta primavera. Los trajes viajaron por carretera hasta Madrid en un préstamo excepcional para una marca extremadamente cuidadosa con su patrimonio.