Nuestro Estudio 3 renueva su imagen y prestaciones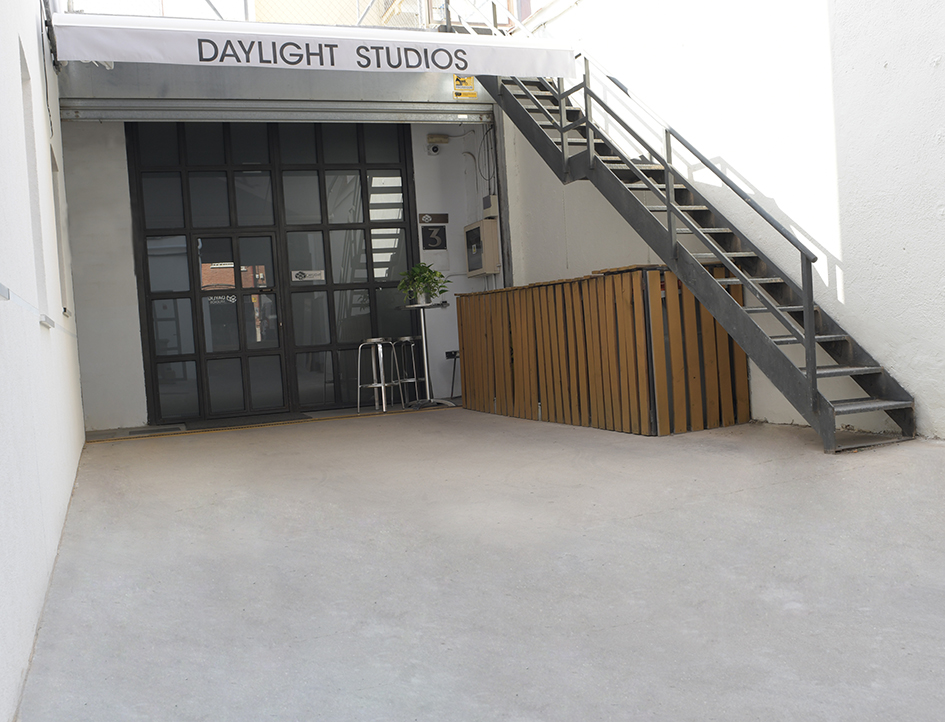 El Estudio 3 de Daylight Studios se actualiza para garantizar la mejor experiencia en una sesión fotográfica, un rodaje de video o la realización de un evento o presentación. Se trata de un espacio multidisciplinar de 110m², que posee luz natural y una amplia variedad de decorados de construcción que sirven para recrear todo tipo de atmósferas. Está situado enfrente de nuestros Estudios 1 y 2 (a menos de un minuto cruzando la calle), y dispone de entrada directa de vehículos grandes, zona de descanso exterior con toldo, suelo de resina, sumideros para producciones con agua y azotea, entre otros.
Un sobrio y luminoso color blanco roto predomina ahora en la entrada de nuestro tercer estudio, cuyas dimensiones son de 14m. de largo por 7m. de ancho y una altura de 3.50m. y ofrecen un tiro de cámara de hasta 14m. Un tamaño ideal para fotografiar vehículos o tenerlos aparcados con seguridad entre un día de producción y otro. Su resistente suelo de resina y sus dos sumideros permiten trabajar con agua y realizar producciones tan espectaculares como la que llevó a cabo el reconocido fotógrafo madrileño Eugenio Recuenco con una piscina para su impresionante serie 'The Sinking of the Titanic'. También incorpora teléfono y Wi-Fi, aire acondicionado, equipo de música, un juego de mesa con sillas, sala de maquillaje independiente y 20 Kw de potencia que pueden ser ampliados.
Además, el estudio tiene una polivalente zona exterior de 60m² con toma de agua. Se trata de un área configurable como rincón de descanso con toldo y la posibilidad de habilitar carpas, zona de montaje y desmontaje. Sus escaleras llevan a una azotea de 80m² habilitada con un punto de conexión, donde se pueden realizar pequeñas producciones puntuales.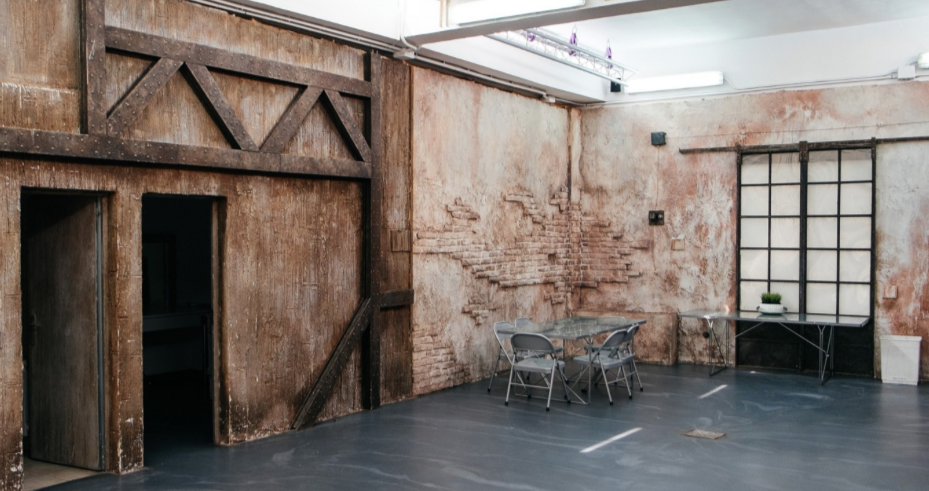 De este modo, entre sus tres espacios, Daylight Studios alcanza casi 500m² de superficie configurable con Ciclorama y decorados, preparados para afrontar las producciones más complejas y exigentes. completando así las mejores instalaciones de Madrid.
El alquiler de este espacio incluye:
-Responsable de plató
-Juego de cajones y pedaleas
-Juego de esticos de 3×1 y 2×1 (blanco y negro)
-4 sacos de arena
-Mesa con ruedas para estación de trabajo