Marcelo Vieria, shot by Roberto Garver with Profoto equipment in Daylight Studios (Video)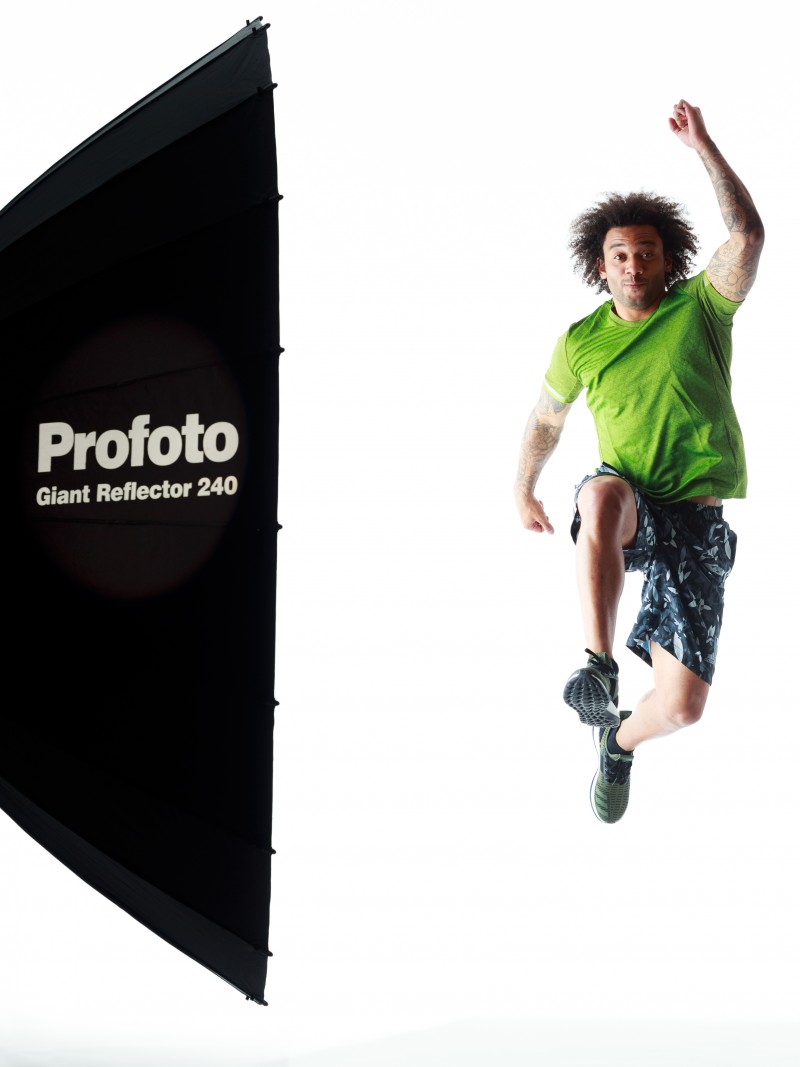 A few days ago we had the opportunity to witness an excellent performance of Profoto's wide range of products in a photo session shot by Roberto Garver, who was commissioned to photograph Real Madrid's soccer star Marcelo Vieria for his social media profiles. The shoot took place in Daylight Studios, proud ambassador of Profoto in Spain for the last 20 years.
Roberto Garver, a renowned architecture, portrait and advertising Spanish photographer, captured the explosive moves of Marcelo Vieria in order to provide the brazilian player with an image archive for his social media accounts, where he is very active and gathers millions of followers.
A making-of video of the photo shoot, held in our facilities, was produced by Spanish company Franja TV to show the technical capabilities and efficiency of all Profoto's products used, which allowed Garver to freeze Marcelo's challenging moves with great definition while preserving color and exposure, key aspects to maintain stable in these circumstances.
Only Profoto lighting equipment was used in the shoot, highlighting products such as TwinHeads, ZoomSpot, Pro-8a, Pro-B4 or Giant 240. This way, Garver, who has worked with Profoto for years, was able to focus on the more creative aspects of the session knowing that nothing would go wrong. Once he was finished, the photographer stated that "this is a highly realiable and intuitive equipment that makes photo shoots easier".
In Daylight Studios we were pioneers in the use of Profoto's lighting equipment in our country, a decision that dates back to 1996. Two decades later, our relationship with the brand has been strengthened as we have both grown, holding leading positions our respective markets.
The images below show the quality of the final files, while the behind-the-scenes video explains how the production developed as well as how the equipment was used and the human and technical resources that were involved.
Más imágenes