Campaña "Unite to Celebrate" de BOSS Bottled United Eau de Parfum, con los futbolistas Kroos, Kane, Varane, Sergi Roberto y Falcao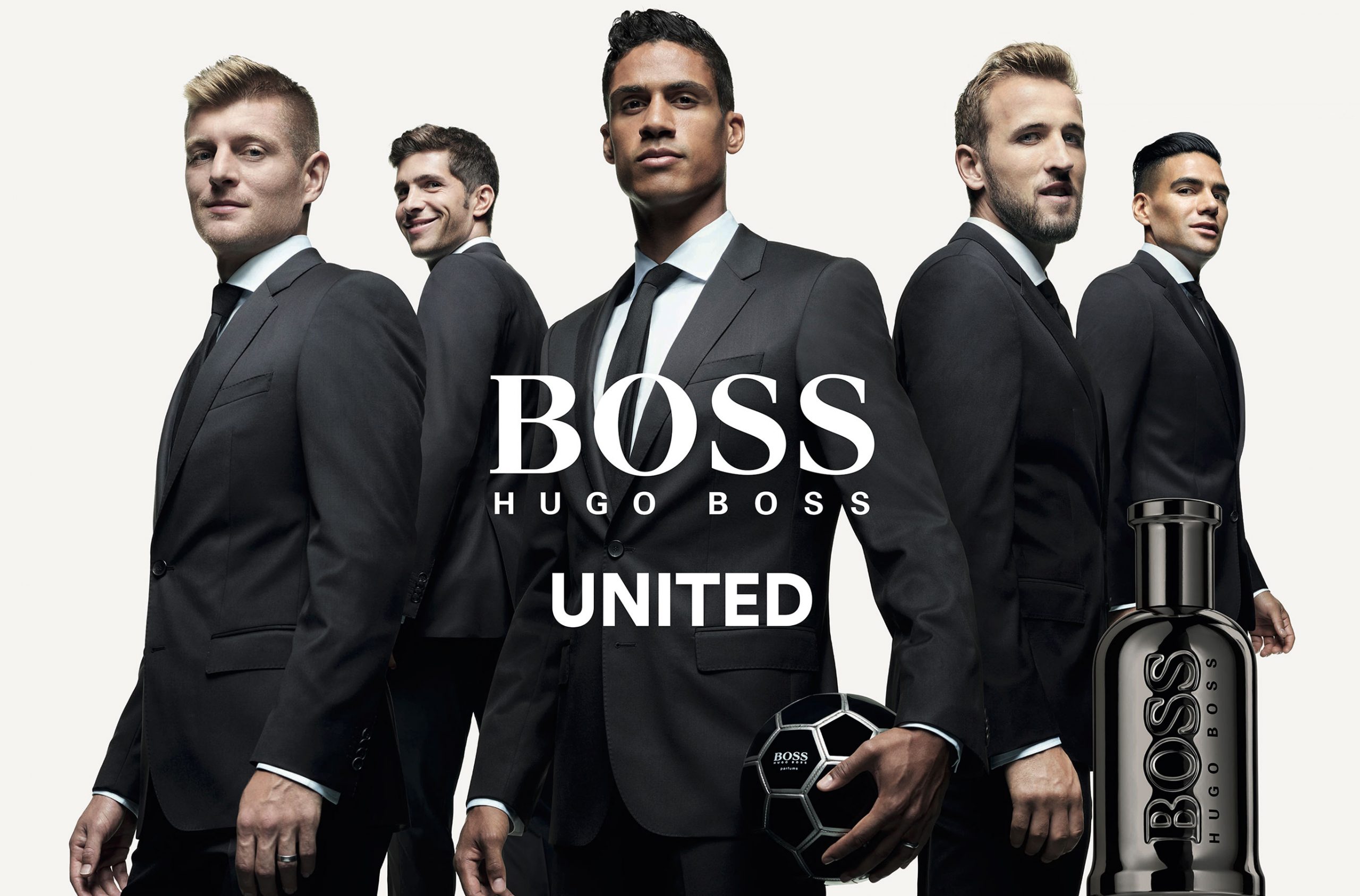 Hace varias semanas participamos en la producción de la nueva campaña "Unite to Celebrate" de BOSS Bottled United Eau de Parfum, una edición limitada centrada en la capacidad del deporte para inspirar, involucrar y unir a jugadores y aficionados protagonizada por los futbolistas Toni Kroos, Harry Kane, Raphael Varane, Sergi Roberto y Radamel Falcao. Las imágenes fueron tomadas por el fotógrafo Vincent Flouret y nuestros estudios aportaron la presencia de nuestro técnico Pablo Rodríguez, un sistema de cámara Phase One y equipo de iluminacion Profoto.
En las imágenes de la nueva fragancia de BOSS, que combina frescura y calidez urbana con notas de cítricos, menta y maderas cálidas, los cinco jugadores internacionales: el mediocampista alemán Toni Kroos, el delantero inglés Harry Kane, el defensa francés Raphael Varane, el mediocampista español Sergi Roberto y el delantero colombiano Radamel Falcao, visten trajes de BOSS.
El frasco sigue usando el diseño de toda la gama "Boss Bottled", con la diferencia de frente a anteriores versiones de estar recubierto por un color gris oscuro metalizado.
La nueva campaña de la marca alemana utiliza el concepto de la unidad a través del deporte un como lenguaje universal y cuenta con un espectacular anuncio en blanco y negro dirigido por Romain Chassaing.